People on Frontpage
Abhijit Mazumder is the Director and CEO; Abhijit, a master in business management, has more than 35 years' experience in publishing in both India and the UK. Before developing Frontpage, Abhijit was the Director, Anthem Press where he had moved from Oxford University Press. Abhijit's interest lies in human rights, forced migration, displacement, media focus on minority representation et al which is translated into his publishing programme under Critical Debates on Frontpage. Abhijit dreams to see underprivileged worldwide achieve their rights and all children are able to smile. One can reach Abhijit at: am@frontpagepublications.com

Goutam Barman
is the Director (Finance); he joins Frontpage with his long senior managerial experience with a nationalised bank in India. A veteran art critic and documentary film director, Goutam makes a perfect blend between creativity and financial control for the rise of Frontpage.

John Atkin
joins Frontpage USA as Director. John, an author and an accomplished publishing professional, is formerly an elected member of the Connecticut State Senate and the State House of Representatives, and now serves as chairman of the Interstate Environmental Commission, the treasurer of Curtain Call, Inc and several other NGOs. Frontpage is poised to immensely gain from the rich experience John has accomplished both as an academic and a public figure. One can reach John at:
jatkin@frontpagepublications.com
; 
jwadirector@gmail.com
We are available at:
Frontpage Publications Limited
Level 2
13 John Prince's Street
London W1G 0JR, United Kingdom
T: +44 20 7060 2829
Frontpage Publications USA LLC
29 Van Buren Ave, Unit I-8
Norwalk, CT 06850, USA
T: +1 203 451 2396
Frontpage
Level B
76 B B Ganguly Street
Kolkata 700012, India
T: +91 33 4072 7182
E: connect@frontpagepublications.com
Authors on Frontpage

Amii Omara-Otunnu
is the UNESCO Chair in Human Rights in the United States of America and Coordinator of UNESCO Chairs in Human Rights in the region that comprises North America, Western Europe and Israel. He is the founder and Executive Director of the Institute of Comparative Human Rights at the University of Connecticut, USA besides being the Executive Director of the UConn-ANC Partnership.
Since his student days, Dr Amii Omara-Otunnu has been involved in movements for democracy, human rights, and social justice in pre and post-apartheid South Africa. He has been conferred the Luminary Award by the World Affairs Council for honouring his contribution in global affairs.

Amiya K Samanta
an alumnus of Presidency College, Kolkata, joined the Indian Police Service in 1962 after a short stint as a teacher. He retired in 1995 as Director General of Intelligence Branch, West Bengal and thereafter served in the State Pay Commission, State Police Commission, West Bengal. He taught in the National University of Juridical Sciences, Kolkata for five years.
Samanta did his Ph D in Political Science in 1982, and the thesis was published as Left Extremist Movement in West Bengal in 1984. His other publications include:
Terrorism in Bengal
(Edited classified documents in 6 Vols, 1995),
Gorkhaland Movement: A Study in Ethnic Separatism
(2000),
Vidyasagar
(in Bengali 2010),
Santrasbad
(in Bengali 2011). Samanata also edited
Hem Chandra Kanungo's Account of the
Revolutionary Movement in Bengal
(An English Translation of
Bangalaya Biplab Prachesta
, 2014).

Amiya Kumar Mazumdar (1917-1998) retired as the Research Director, The Asiatic Society, Kolkata, India. Mazumdar taught Philosophy at Presidency College, Kolkata besides being the principal of various state government colleges in West Bengal, and holding the position of UGC Professor, Rabindra Bharati University, Kolkata. Influenced by Dr Sarvepalli Radhakrishnan, his mentor at the University of Calcutta, Mazumdar's research centred on oriental philosophy and comparative religions and his papers have been published across the world. In 1995, Amiya Kumar was awarded Nivedita Commemoration Prize for his lifetime achievement in spreading the ideals of Ramakrishna and Vivekananda. Mazumdar's noted publications include: Understanding Vivekananda, Swami Vivekananda as a Vedantist, Swami Vivekananda, the Great Educator, Sikshak Samaj o Samaj Sikshak (in Bengali) and the much acclaimed edited volumes called, Nivedita Commemoration Volume, Faith and Reason: The Indian Scene and Experience.

Amvika Charan Mazumdar 
(1851-1922) was born at Sendiya, in the district of Faridpore in present-day Bangladesh. While studying in Calcutta he met Surendranath Banerjea in 1875 and became involved in the national movement. In the agitation against Partition of Bengal in 1905 Mazumdar was a major leader, and that led to his eventual elevation to the President's position at Lucknow Session of the Indian National Congress in 1916. One of the stoutest advocates of constitutional development of India, Mazumdar in his presidential speech at Lucknow stated: "Call it Home Rule, call it Self-Rule, call it Swaraj . . . it is representative government."
In 1915 Mazumdar published
Indian National Evolution
which is the first history of the Indian National Congress.

Archana Kaushik, 
Ph D, is Associate Professor at the Department of Social Work, University of Delhi, India. She has authored many books and contributed varied research articles on issues like older persons, caste in administration in several journals of national and international repute.

Bandana Purkayastha 
is the Professor & Head, Department of Sociology and Professor, Department of Asian American Studies, University of Connecticut (USA). Educated at Presidency College (India), the University of Massachusetts (USA), and the University of Connecticut, Professor Purkayastha's current research and publications focus on the intersection of racial ethnicity, gender and class. Her last publication is the critically acclaimed,
Negotiating Ethnicity: Second-generation South Asian Americans Traverse a Transnational World
(2005, Rutgers University Press, USA). Professor Purkayastha is also the Deputy Editor of the journal Gender and Society (Sage Publications, Inc).

Farhan Navid Yousaf, 
an Assistant Professor in Sociology at International Islamic University, Islamabad, Pakistan is currently a Fulbright Ph D candidate in the Department of Sociology at the University of Connecticut, USA. Farhan has extensive research experience in the areas of gender, human rights, human trafficking, and transnational migration.

Harsimran Singh
is an officer of the Indian Railway Service of Engineers of the batch of 2000 and now posted as Deputy General Manager, South-Eastern Railway, Kolkata. He is a gold medallist in Bachelor of Civil Engineering in the year 2000 from the Punjab Engineering College, then under Punjab University. He had also achieved All India Rank 1 in the Graduate Aptitude Test for Engineering in the year 2001. The author has vast experience in construction of various civil engineering assets such as Railway Tracks, Railway and Road Bridges, Residential Colonies, Industrial complexes, Metro Railway and other infrastructures required for maintenance of Rolling Stock.

İsmail ŞİRİNER,
(Ph D) is Associate Professor in the Department of Economics at Kocaeli University, Turkey.

Jagdischandra Jain
(1909-1994) held the Chair in the Universities of Bombay, India, Peking, China and Kiel, Germany. A renowned scholar and author, Prof Jain has to his credit, several books on subjects ranging from Jainism, Prakrit literature to Indian Philosophy.
Dr Jain, a direct disciple of Rabindranath Tagore, and a Gandhian, was actively involved in India's freedom struggle and imprisoned during the Quit India movement of 1942.
In 1998, the Government of India paid tribute to Dr Jain's life time contribution, by releasing a commemorative Postal Stamp and a First Day Cover. In his honour, the Bombay Municipal Corporation also rechristened the street near his residence as Dr J C Jain Chowk.
Jayanathan Govender, PhD,
is faculty in the School of Social Sciences, University of KwaZulu-Natal, Durban, South Africa where his research interests revolve around public policy, inequality studies, clinical sociology, BRICS sociology and COVID-19. Dr Govender is a visiting fellow/guest faculty in India at Jawaharlal Nehru Institute of Advanced Studies, Jawaharlal Nehru University, New Delhi, Shivaji University, Kolhapur, University of Mumbai, Chandigarh University, Punjab, India.

Jillian Haslam
is a Corporate & Motivational Speaker and an Author. In 2017, Jillian was honoured to receive 'The Mother Teresa Memorial International Award' besides being bestowed with 'The True Legend Award' from
The Telegraph. The Independent
honoured her at the Asian Woman of the Year Awards. Jillian has helped thousands of children to escape poverty through the work of Remedia Trust, the charity that she founded.

Kiran Odhav, PhD,
an alumnus of the University of Essex (UK), is Senior Lecturer of Sociology at the North-West University, Mafikeng, South Africa where he teaches BRICS social policy, with research on universities and sport, and interests in cultural sociology, youth and sustainability; Dr Odhav is a founder board member of
The African Journal in Education and Transformation
.

Krishna Bhattacharya Samaddar
was a Reader of history and a specialist in girl child education. She had researched in the field of Indological historiography under the guidance of the famous scholar in Ancient Indian History and Culture, N N Bhattacharya. She died after suffering for more than a decade from an incurable disease leaving her unpublished thesis behind. This acclaimed thesis is now published with minimum of editorial intervention. She died on 6 September 2013.

Lenin Raghuvanshi,
an Ayurvedic physician by profession, has been working for the rights of bonded and child labourers and other marginalised people in Varanasi and eastern part of Uttar Pradesh, India. In 1996, he and his wife Shruti founded People's Vigilance Committee on Human Right (PVCHR), a community-based organisation, to break the closed, feudal hierarchies of conservative slums and villages by building up local institutions and supporting them with a high profile and active human rights network.
Already an Ashoka Fellow, Lenin was the President, United Nations' Youth Organisation (UNYO), Uttar Pradesh (India) Chapter. Lenin's work has been recognised with Gwangju Human Rights Award for 2007. In 2009, in collaboration with the Rehabilitation and Research Centre for Torture Victim (RCT), Denmark, Lenin developed Testimonial Models for torture survivors in India. City Council of Weimar in Germany selected Lenin Raghuvanshi for the International Human Rights Award for 2010.

Malobika Chaudhuri,
a creative writer, earned acclaim as a translator when
Parineeta
by Saratchandra Chattopadhyay (Penguin, 2005) featured on the best seller list for quite a long time. Malobika's other notable translations are
Scarlet Dusk: Stories by Saradindu Bandopadhyaya
(Rupa, 2003),
Palli Samaj
by Saratchandra Chattopadhyay (Penguin, 2005),
The Last Time I Saw Tibet
by Bimal Dey (Penguin, 2007); Malobika's forthcoming list includes:
Arrakhaniya
and
Pather Dabi
by Saratchandra Chattopadhyay and
Indira
by Bankimchandra Chattopadhyay.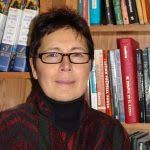 Marysol Asencio
is a Professor of Latina/o, Caribbean, and Latin American Studies as well as human development and family studies at the University of Connecticut, USA. Her main research interests focus on Latina/o sexualities and its interrelationship with social and health inequities.

Nantoo Banerjee
 is a working journalist for over three decades; he worked for
The Indian Express
,
The Times of India
,
Business Standard
,
The Financial Express
and
The Telegraph
. He is Consulting Editor and columnist with a Delhi based news feature and analysis syndicate, India Press Agency. Banerjee also served Coca-Cola India, first as a consultant and later as Director, Public Affairs & Communications. Banerjee's 
The Real Thing: Coke's Bumpy Ride through India
 (Frontpage, 2009) has been widely reviewed.

Narayan C Sen (Sen Nalan)
 was in the faculty of Chinese Language at the University of Calcutta, Kolkata, Visva-Bharati, Santiniketan, Jawaharlal Nehru University, New Delhi, and also held the position of Research Professor of Chinese Studies, The Asiatic Society, Kolkata.
Sen had the opportunity of witnessing the economic changes China had underway since he had a long innings in China both as a Research Student at the Department of Chinese Studies, Peking University from 1955 to 1958 and later as an Expert in The Foreign Languages Press, Beijing, from 1982 to 1993. Sen's important publications include:
Mao Zedong, the Man
(in Bengali),
Rural Economy and Development in China
(Beijing, 1990), and
Lu Xun: Life and Works
(Beijing, 1986),
Accounts of India and Kashmir in the Dynastic Histories of the Tang Period
(Visva-Bharati, 1968).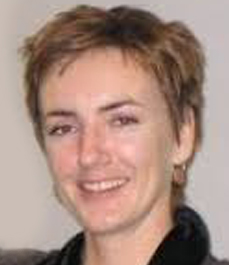 Nicola Yeates
 is Professor of Social Policy, Department of Social Policy and Criminology, The Open University, Milton Keynes, United Kingdom. Her research interest centres around trans-nationalisation and globalisation as social processes.
Nilanjan Dutta
 is a journalist based in Kolkata, india. He has worked for more than 20 years for the dailies,
The Times of India
and
Amrita Bazar Patrika
, and weeklies,
Sunday
and
Current
. Nilanjan conducted research on forced migration and produced a well-acclaimed documentary,
Home is a Distant Land
, on Bengali refugee memories in collaboration with the Department of Sociology, University of Wollongong, Australia (2010). Having keen interest in human rights, Dutta has also researched on the History of Civil Liberties Movement in India with a fellowship from the Department of Law, School of Oriental and African Studies (SOAS), University of London during 1995-96. He is an Honorary Research Associate of the Calcutta Research Group.

Patrick Colm Hogan
 is a Professor in the Department of English, the Programme in Comparative Literature and Cultural Studies, and the India Studies Programme at the University of Connecticut, Storrs, USA. Patrick's research treats World Literature with particular reference to South Asian Culture. Some of his recent publications include:
Cognitive Science, Literature, and the Arts: A Guide for Humanists
(Routledge, 2003),
The Mind and its Stories: Narrative Universals and Human Emotion
(Cambridge Univer
sity Press, 2003), Understanding Indian Movies
(University of Texas Press, 2008), and The Cambridge Encyclopaedia of the Language Sciences (Cambridge University Press, 2010).
Pranab Bardhan
 is Professor of Graduate School at the Department of Economics, University of California, Berkeley. Educated at Presidency College, Kolkata and Cambridge University, England, before joining Berkeley, Bardhan taught at Massachusetts Institute of Technology, Indian Statistical Institute and Delhi School of Economics. He has been a visiting professor/fellow at Trinity College, Cambridge, St Catherine's College, Oxford, and London School of Economics. With a social thinker's vision and economist's acumen, Bardhan's interest centres around issues of global development, inequality and poverty.
Prasenjit Saha,
an alumnus of Indian Institute of Technology (IIT) Kharagpur, India is an engineer by profession who feels strongly about promoting Bengali literature to the world. After translating Rabindranath Tagore's
Jibansmriti
, Prasenjit is currently working on the translation of
Parthiba
by Sirshendu Mukhopadhyay.

Ram Puniyani,
a former Professor, Indian Institute of Technology (IIT) Bombay, took voluntary retirement in 2004 to work for upholding plural, secular, democratic ethos in India. Associated with Centre for Study of Society and Secularism, All India Secular Forum etc, Puniyani edits a monthly e-newsletter: Secular Action Network, besides having authored books which include: 
Communal Politics:
Facts versus Myth
,
Deconstructing Terrorist Violence,
Faith as a Mask
,
Communal Threat to Secular Democracy
, and
Secularism in India: Concept and Practice
. Dr Ram Puniyani has been bestowed with Indira Gandhi National Integration Award (2006) and National Communal Harmony Award (2007) for his relentless efforts in spreading the message of peace and communal harmony.
Ranabir Samaddar
 is the Director of the Calcutta Research Group. He has worked extensively on the contemporary issues of justice, human rights, forms of autonomy, forced displacement, partitions, trans-border migration, refugee care and protection, and minority rights and popular democracy in the context of post-colonial nationalism with special reference to South Asia. He is also the editor-in-chief of the South Asia Peace Studies Series. His current work is on theories and practices of dialogue, a question crucial to the politics of justice and reconciliation.

Riaz Ahmed Shaikh,
Ph D, a political sociologist and the Head, Social Sciences at Shaheed Zulfikar Ali Bhutto Institute of Science and Technology (SZABIST), Karachi intensely researched the role of the media and the impediments the working journalists in Pakistan have been experiencing. Riaz is the managing editor of the Asia Journal of Global Studies, Osaka, Japan. His much-acclaimed publication is
Back from the Brink: India-Pakistan Ties Revisited
. One of his research papers,
Pakistani Military Role in Asian Context
has been chosen as an 'Outstanding Author Contribution Award Winner' by the Emerald Literati Network Awards for Excellence 2010.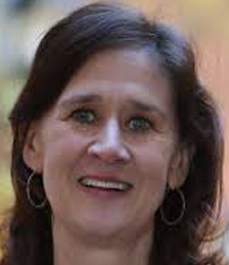 Robyn Driskell
 is Professor, Department of Sociology, Baylor University, USA. Her area of specialisation and primary research interests are community, demographic trends, and race and ethnic studies.

Roseanne Njiru
 is working towards her PhD in Sociology and graduate certificate in Human Rights at the University of Connecticut, USA. She holds a Masters in Sociology from the University of Nairobi, Kenya. Roseanne also has professional training on gender and research methodologies from the African Gender Institute at the University of Cape Town, South Africa. She has worked in universities and NGOs in Kenya, and has additional research experience and publications on gender, HIV and AIDS, sexual health, child labour and rights.

Sabyasachi Bhattacharya
 is the Chairman of Indian Council of Historical Research. He was earlier Professor of History at Jawaharlal Nehru University, New Delhi (1975-91, 1995-2003), and Vice-Chancellor, Visva-Bharati University, Santiniketan (1991-1995). He has also held teaching and research assignments at the Indian Institute of Management, Kolkata, the University of Chicago, St. Antony's College at Oxford University, and El Colegio de Mexico.

Samir Dasgupta
 (D Litt) is Professor of Sociology at the University of Kalyani, West Bengal, India. His chief research interests are on applied sociology, development studies and sociology of globalisation, urban sociology, economic sociology, environment studies, and peace studies.

Satyaki Nath,
a post-graduate in Electrical Engineering from IIT, Kanpur, India works for Indian Railway Traffic Service. A passionate reader of History, he became obsessed with 'Her Majesty'. He delved deeper, culling out information buried in old documents at different libraries in India and abroad. The intricacies of imperial bureaucracy trickled his senses. His impassivity, a bureaucratic acquisition, was severely testified while trying to understand the condition of the Indian members in the service and their conduct. Satyaki's maiden venture is aimed at unravelling the delicate and often fragile relationship between 'Imperial Masters' and their 'Indian Servants'.

Shruti Nagvanshi
 is a social activist and co-founder of People's Vigilance Committee on Human Rights (PVCHR), India. She has won many national and international awards for her work in promoting social justice and defending rights of the marginalised, vulnerable Dalit women and children mainly in the eastern part of Uttar Pradesh, India.

Shubha Menon
 is a former copywriter who dropped 'copy' and became a writer. During her professional career in advertising, she found time to write two books.
Resilience: Stories of Muslim Women
is her second book and
The Second Coming
(HarperCollins, 2014), her debut, has made a mark in the genre of romantic fiction. After having enjoyed long innings in advertising, Shubha is now all set to become a full-fledged writer.

Sibaji Pratim Basu
 is Associate Professor of Political Science at Sree Chaitanya College, West Bengal, India. A regular contributor to academic journals and popular dailies, periodicals and news channels, Sibaji specialises in Modern Indian Political Thought & Politics and Socialist Thought having interest in forced migration in contemporary South Asia and people's 'sustainable rights' in India. His recent publications include
The Poet & The Mahatma: Engagement with Nationalism & Internationalism
, and an edited volume called,
The Fleeing People of South Asia: Selections from Refugee Watch.

Subir Bhaumik
 is the BBC's Eastern India Correspondent based at Kolkata, India. He has worked for Time and Reuters, and prior to that for the Press Trust of India and the Kolkata-based Ananda Bazar Patrika. Widely travelled Subir worked on research projects of many universities and institutes like the East-West Center, Washington; he has covered India's troubled North East and written extensively on various aspects including political crises in Burma, Bhutan and Bangladesh. A Queen Elizabeth House Fellow at the University of Oxford (1989-90), Subir's publications include:
Troubled Periphery: Crisis of India's North East
(Sage, 2009) and
Insurgent Crossfire: North- East India
(Spantech & Lancer, 1996).

Sunanda Sanyal
 obtained his MA both from the University of Calcutta, India and the University of Leeds, the United Kingdom and took up teaching as his profession. Sunanda taught at Ramakrishna Mission Vidyamandira, West Bengal besides being a postgraduate faculty in both Calcutta and Burdwan Universities. A devoted educationist, Sanyal initiated revolutionary changes when he was a member, education commission. Sunanda Sanyal, a quiet, determined writer and president of the Ganamukti Parishad, a non-political organisation of eminent people, which works towards 'cleansing politics', has written extensively on the contemporary political scenario in West Bengal, India. Sunanda, a forced migrant from the erstwhile East Pakistan, in search of his 'homeland', has undertaken this research project on Partition.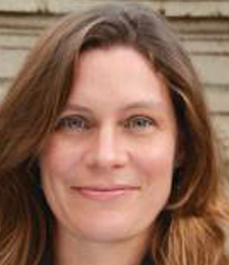 Yvonne A Braun
is Assistant Professor, Departments of Women's and Gender Studies and International Studies, University of Oregon, USA. Her research focuses on intersection of gender, development, environment, and globalisation.