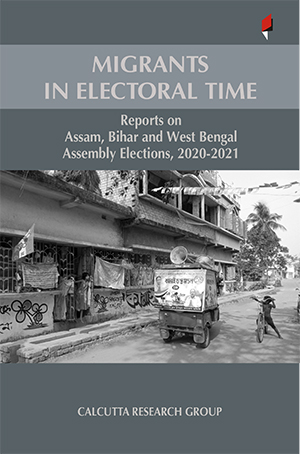 ISBN:
9789381043493
Binding:
Paperback
Size:
215

x

140

mm
Pages:
104
In 2020, while protests against the new citizenship law were still rocking the streets of India, the COVID-19 pandemic hit the country. Subsequently, the year saw the largest internal migration in post-Independence India. It was an unprecedented reverse migration from urban centres to rural areas when hundreds of thousands of people who had come to the cities to earn a living were going back to their native places after a sudden nation-wide lockdown was imposed on 24 March 2020, bringing economic activities almost to a halt and making their livelihood uncertain.
Several Indian states went into elections later in 2020 and in 2021. How far did the migrants matter in these polls? How did the massive and mixed population of migrants in India––internal as well as cross-border migrants––figure in the electoral campaigns of the political parties?
This book presents three studies that take a hard look at the ground realities in three States that went to polls––Assam, Bihar and West Bengal––searching for an answer to this question.
Unlike most election studies that deal with in-situ voter communities, it not only brings the migrants in focus but also sees them as subjects and not mere consumers of the election campaigns.
Calcutta Research Group

As a forum of public activists and socially committed researchers, Calcutta Research Group (CRG) is well-known for its research, dialogues, and advocacy work on issues of migration and forced migration, displacement and dispossession, peace and conflict resolution, borders and border-conflicts, citizenship, autonomy, labour and women's dignity, and other themes relevant to democracy and human rights. Over the last 25 years of its work, CRG has always put special emphasis on South Asia and has been able to build a strong network of scholars, activists, and institutions in the region.
Published Price: £ 11.95; INR 295; $ 16.95
Online Buying Price: £ 10.95; INR 250; $ 15.95